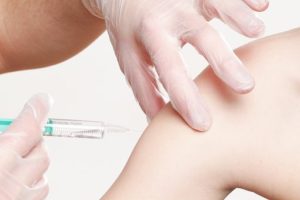 Under 'No Jab No Play', all children will be required to be fully vaccinated in order to be enrolled in childcare and/or kindergarten in Victoria.
Legislation will be introduced into Parliament this year, with the new law to come into effect from 1 January 2016.
Only children who cannot be vaccinated for medical reasons will be exempt from the new law. 'Conscientious objection' will not be an exemption.
Your child can be receive the necessary vaccinations according to the current vaccination guidelines in a one-on-one appointment with our nurses Sue and Robyn. These consultations are medicare bulk billed with no out of pocket costs to you. If you have not been to the clinic before please let our receptionist know as an appointment will be made with a doctor first to check for medical fitness for vaccinations.
Further information is available from the Victorian Government website : No Jab No Play