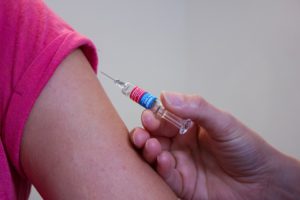 The 2018 flu vaccines will be available in April.
There are 2 major new changes announced by the government this year :
patients aged 65 and over will receive a new vaccine that will give them better protection
patients aged 6 months to 5 years will receive free flu vaccines from May 2018
Government Funded Flu vaccines are available for free for eligible groups of patients aged 6 months and over, which include :
pregnant women
patients with existing medical conditions who are more likely to have severe complications from the flu :
– heart disease
– severe asthma (requiring frequent medical consultations or use of multiple medications)
– chronic lung conditions
– diseases of the nervous system which affect your breathing
– impaired immunity
– diabetes
– kidney disease
– blood disorders
– children aged six months to 10 years on long-term aspirin therapy
We encourage the vaccines to be given from April onwards, and not earlier, as this will give you the best immunity during the peak flu season from June to September.
Appointments with our nurses for the flu vaccines will not attract an out of pocket costs, please ring 9720 9000 and speak with our reception staff for an appointment with the nurse for the flu vaccine.
Further information : TGA information on 2018 influenza vaccines
Download The Flu Vaccine 2018 Information Fact Sheet
Download The Protect Your Baby Too Fact Sheet on use of influenza vaccines in pregnancy